SHANE BESCHEN : PROTECT WHAT YOU LOVE
There are few moments in life that truly shape one's purpose. For Shane Beschen, the birth of his oldest son Noah forever changed the lens through which he views the world.
As a surfer and world tour standout, Shane's unique approach to riding a wave kept us mesmerized for decades. His desire to progress the sport helped shape the modern day format of competition that we all enjoy so much today. It is this authenticity and uncompromising integrity that truly shines through in every aspect of his life.
All of these years later, we still find ourselves fascinated with the way the man articulates himself on the rails of his surfboard, tearing into the open face of a wave. We can still find him drawing lines today as he once did when he was on tour competing at the highest level of surfing.
While his surfing prowess is to be admired, what inspires us most is the way he carries himself as a father, a husband, a coach and a mentor to us all.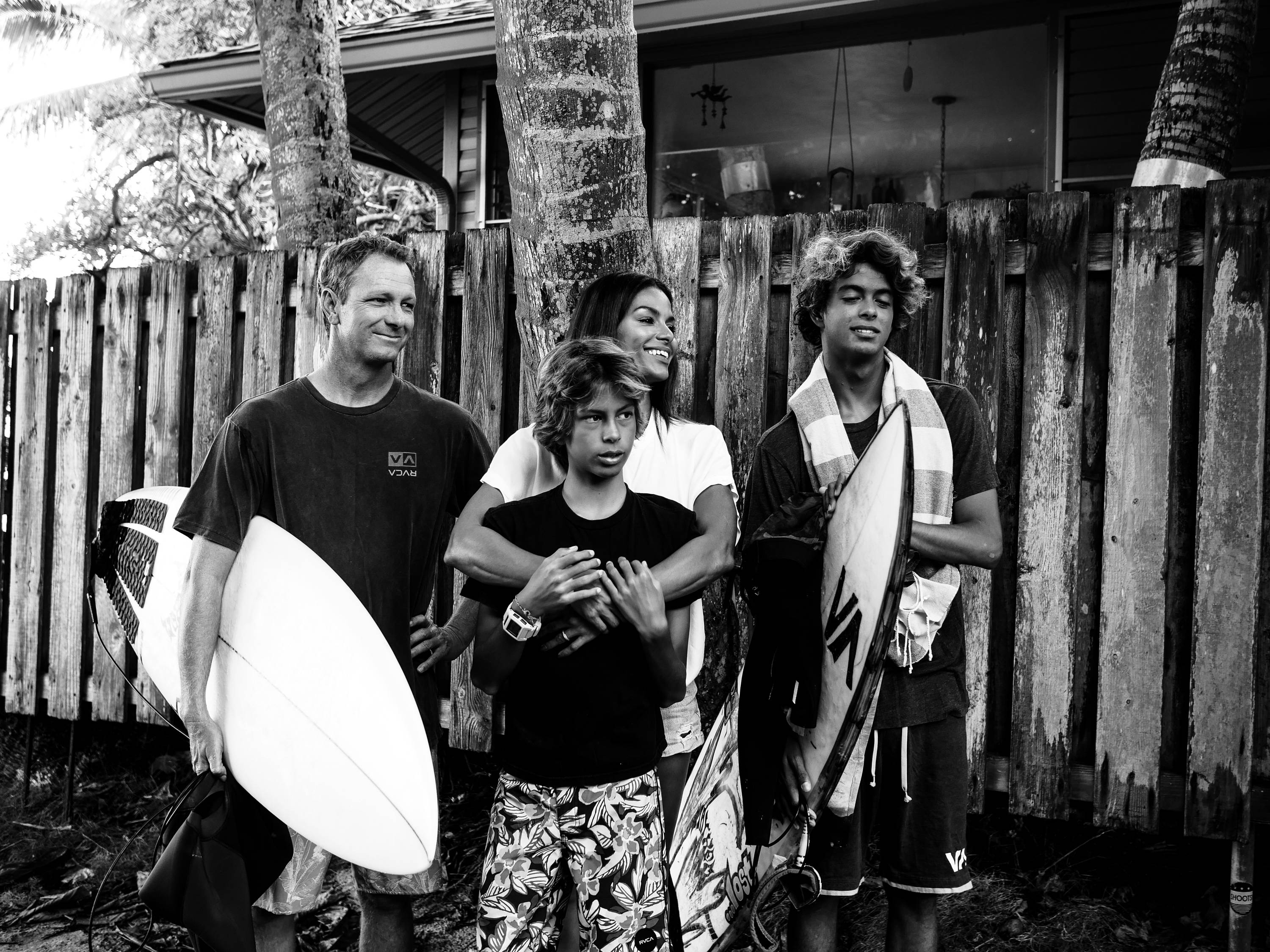 Family quickly took center stage for the Beschen clan as they traveled on tour together. The idea of being apart from his wife and child felt lonely and unfulfilling. After the birth of their second son, Koda, his purpose shifted to being the best father he could be while continuing to pursue his passion for surfing. This transformation in Shane's life instilled in him a new desire to share his innate talent as a surfer with both his family and the rest of the world. In this new role of teacher, Shane found a new level of happiness.
Raising his family on the North Shore of Oahu, Shane understands the importance of protecting what he loves about Hawaii for future generations. Hawaii has always been a leader in sustainability and conservation efforts, but a growing concern for environmental consciousness and respect is in the air. The Beschen boys are being raised to respect the waters in which they play and the land on which they live.
Now with his sons Noah and Koda beginning surf careers of their own, dad finds himself in the coach's corner.. Leading by example, Shane hopes to not only pass on the blueprint to becoming world-class surfers,, but to also show them how to beoutstanding citizens of this planet earth.  
Shane and Sofia are whole-heartedly content for the world to recognize their sons to be "good boys." For them, no competitive success or accomplishment could ever match the pride of knowing that their children are a positive light in the world. The Beschen family is a beautiful bunch and we invite you to have a look at this piece we made with them..
We are beyond proud to welcome the Beschens into the Amavara family. This amazing group truly embodies the core values upon which Amavara's foundation is built. In life, the caliber of people with whom you surround yourself will surely determine the trajectory of your success.
To leave this world, its people and our environment in a better condition than which it was found is our common philosophy.
Together and as individuals we have vowed to "Protect What We Love."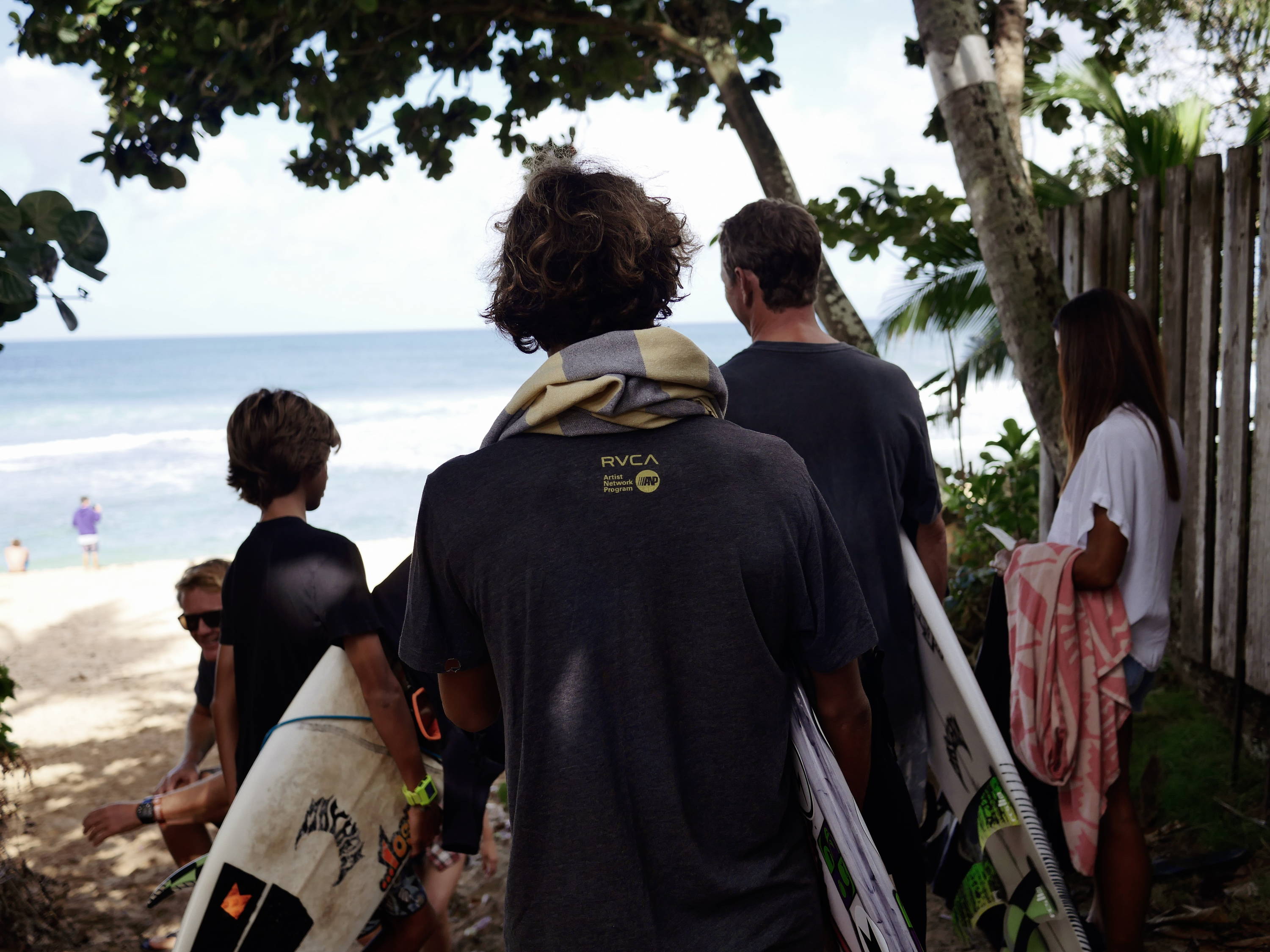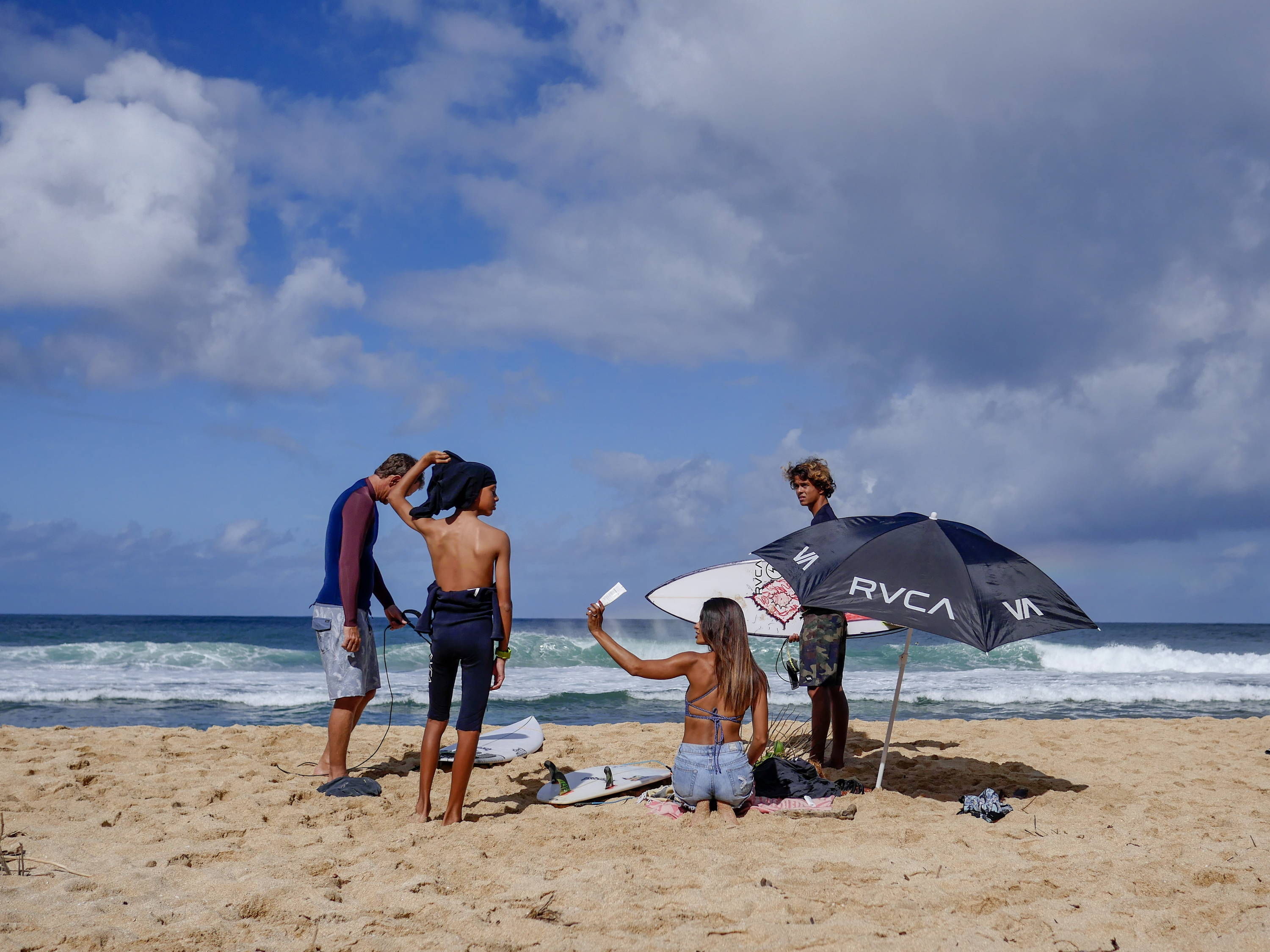 Please stay tuned to this space for more from the Beschen's.
We hope they inspire you, the same way they do us.
We would like to extend a special thank you to the Beschen's for having us in their home and for allowing us to create this little piece surrounding their family. We would also like to thank Parker Ellenburg for helping to bring this to life through his camera as well as Aaron Leiber and Brian Morrocco for your additional footage of Shane, Noah and Koda.
Please enjoy