Hikianalia - Oahu to San Diego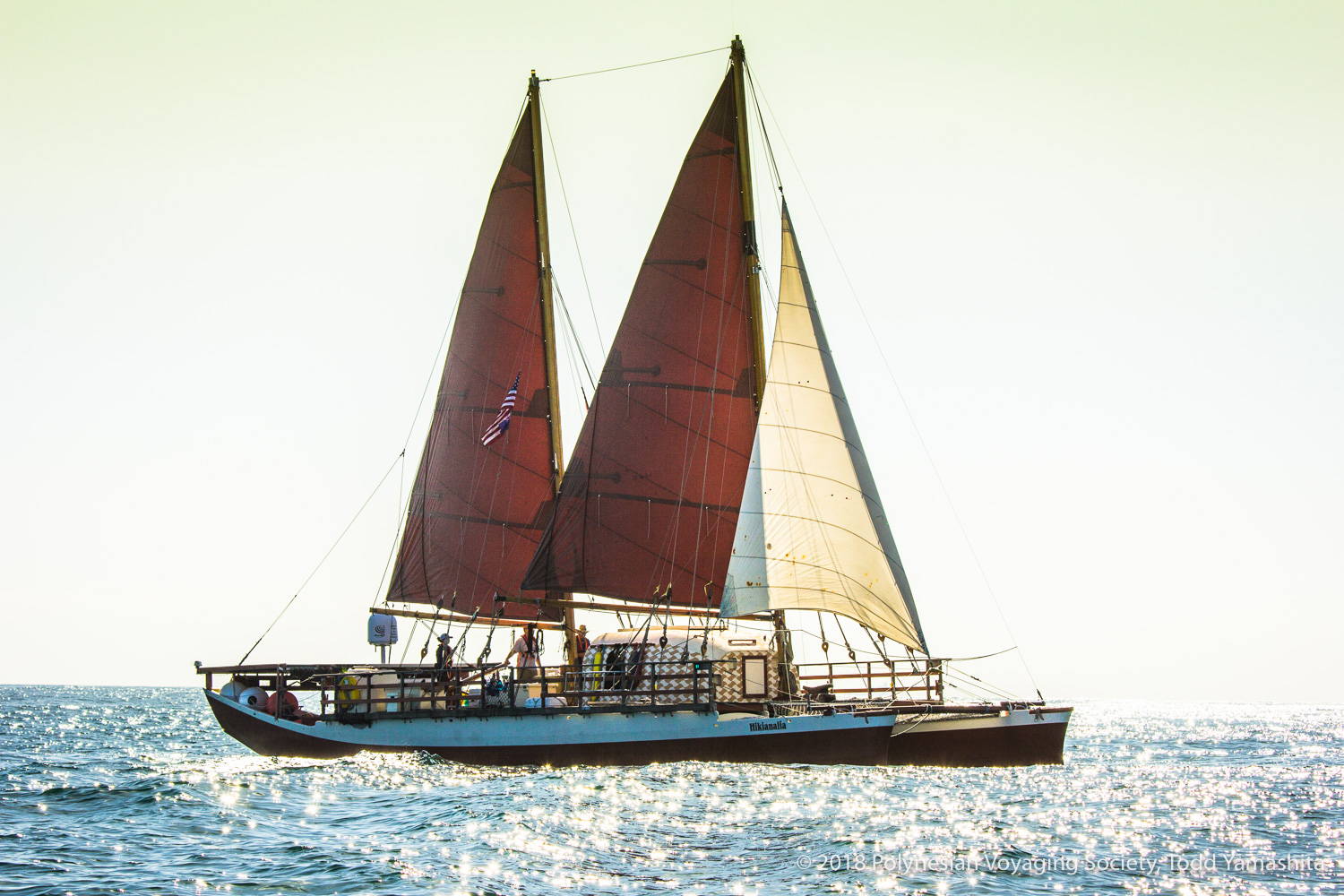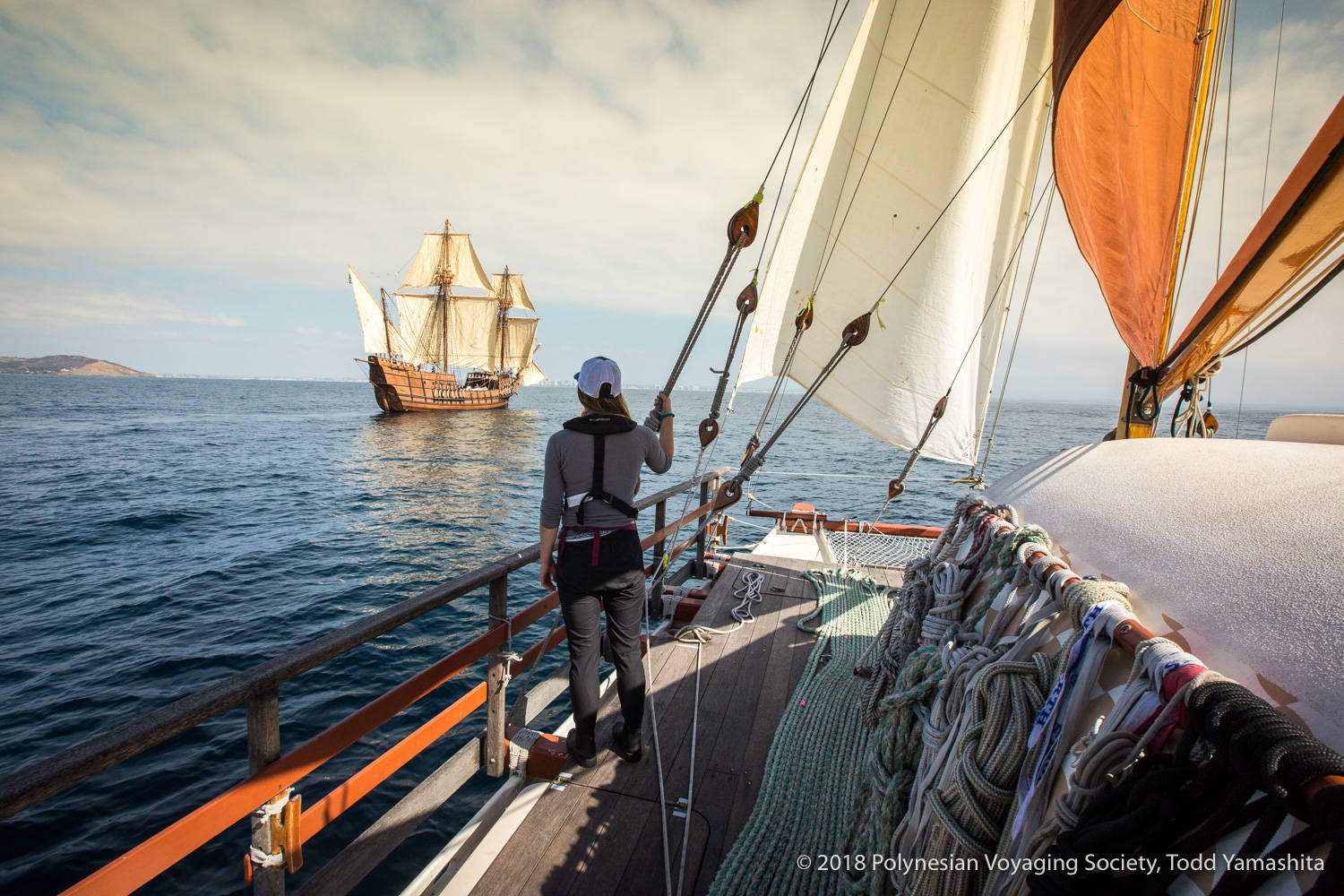 Using a traditional non-instrumental style of navigation, Archie Kalepa and crew voyage for California with one intention in sight, to share the message of the dire importance to "Care for our Island Earth."
After a nearly 3,000-mile voyage from Hawaiʻi to Northern California, without using the modern tools and leaning entirely on the very specific and more traditional skill set of deep ocean navigation –Polynesian voyaging canoe Hikianalia and her crew arrive and are warmly greeted by over one hundred ocean going paddlers, cannoes and boats with another thousand spectators waiting to welcome them ashore off the coast of Southern California.
The chosen few who crew and navigate the Hokulea and the Hikianalia are bringers of truth, courage, hope and wisdom based on Hawaiian tradition and values found within all indigenous cultures. This crew brings such inspiration to us & we will be sharing their voyages on board the Hokulea and the Hikianalia as they courageously navigate the open sea.
The very charming and dedicated crew of voyagers will be remain in San Diego until the weather window for their return sail to Hawaii on November 15th. Please stop in and say "Aloha" and find yourself overly inspired by their purpose and the depth to whom they are.
Link here for more info https://www.facebook.com/hokuleawwv/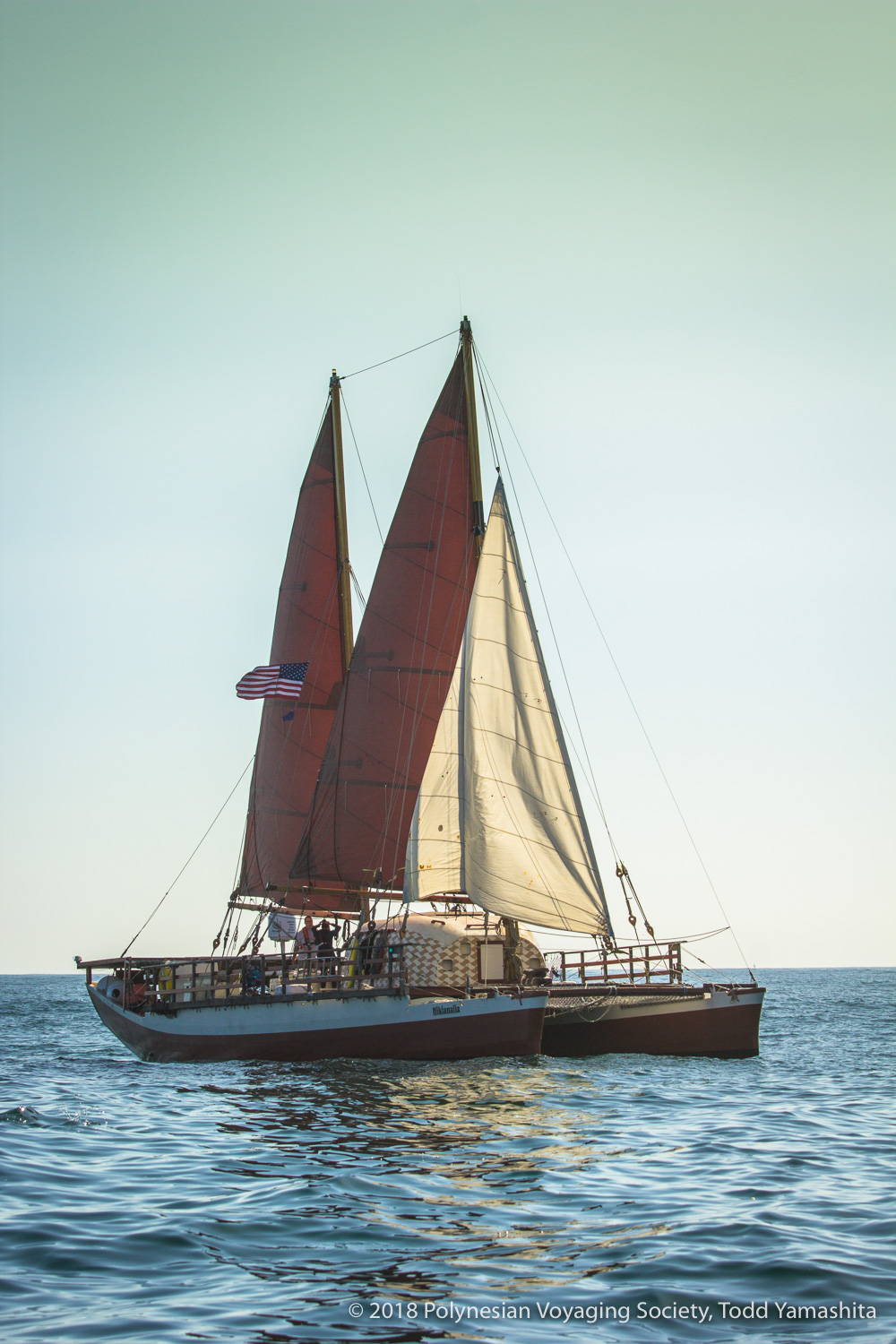 Watch this video as over one hundred canoe paddlers, boaters and other water enthusiasts converged outside Dana Point to escort the Polynesian voyaging canoe Hikianalia and crewmembers into port after sailing in from Avalon Bay on Catalina Island.
All imagery by our friend and voyage crew member, Todd Yamashita