Champion Freediver, Environmentalist
"I instantly fell in love with Amavara when I started testing it. I love the way it protects my skin in all elements, and it protects the environment. They got the formula right and even changed their packaging to post-consumer recycled plastic when I told them that a sunscreen this amazing needs to be in environmentally responsible packaging. Despite the time and cost it required to change their packaging, they took my advice because they knew it was the right thing to do. I am proud to be part of nature, and I'm proud to be part of the the Amavara Family"
"I grew up in Florida and spent most of my childhood diving, fishing, spearfishing-pretty much anything and everything to do with the ocean. Over the years, I have gotten more and more comfortable in the water. I love everything it provides- peace, exercise, dinner. Spearfishing became a huge part of my life in high school and I shot four World Record fish starting in 2014. In 2019, I had the opportunity to pursue competitive freediving. During the three months I was there, I trained for, and competed in, two competitions. I ended up winning the first competition and placed third overall female in the second one- diving to my personal best depth of 233ft (71m). I fell in love with pushing myself to new depths and am excited to see where the future will take me in this sport."
Master Waterman and Messenger
When it comes to ocean knowledge, few match the exploits or experience possessed by our friend and Hall of Fame Waterman, Archie Kalepa. He is a life-long Hawaiian Lifeguard, big wave pioneer, activist, sailor, fisherman and hunter. His work with the Polynesian Voyaging Society and as Captain of the Hokule'a has helped to spread a world-wide message pushing for change in the way we take care of our Mother Earth. Archie has truly been a compass for our brand and mission at Amavara, and we are honored to receive his guidance!
Champion & Record Holder Waterman
"I was born and raised in Hawaii and the ocean is my lifestyle. Surfing, paddling and spearfishing is what I do every day. Being 20x State Champion in Outrigger Paddling, 7x winner Masters Molokai Hoe World Championship, 6x US Nationals Champion Catalina to Newport, 10x Queen Lilo Championship, and holding several spearfishing titles with three state records and one world record, I spend hours daily in the water and relentless sun. Knowing that I need to protect myself, my family, and the ocean, I choose Amavara sunscreen to do the job because it is the most high performance and environmentally safe sunscreen I have ever experienced. As an added bonus, my kids who have always hated wearing most sunscreens actually like wearing Amavara, so I know they're always protected when they're outside doing what they love. "
"Honestly, I have tried every sunscreen on the market. I have really sensitive skin that is prone to breakouts so having a product that is protective but also non-irritating is very important to me. I also wanted to use a product that was reef safe and cruelty free. I tried Amavara for the first time at a surf contest in Florida. It was actually the first time my face was protected, and I didn't wake up the next day with skin issues. I have been using Amavara SPF 50 Tinted lotion every day since and I can honestly say it is the best sunscreen I have ever used. It gets better though! Amavara is reef safe, cruelty free, uses post-consumer recycled plastic packaging AND stays on in the water! As a surfer I am constantly at the beach or in the water, I love using Amavara because it works and it's safe for me and the ocean."
6X World Champion Bodyboarder
"I am outdoors and in the water for hours everyday training. I am a 6x world champion bodyboarder, 3x Shark Island Challenge champion, 2x ISA World Games champion, C&C of Honolulu lifeguard, and 2018 Kona Ironman finisher, which means I spend a ton of time in the sun and ocean and need a sunscreen that performs for me and for the environment I play and train in. Until Amavara, I struggled with other sunscreens that didn't protect my skin for hours at a time through water and sweat. When you compete at the level I do, you have to know that your sunscreen will work under the most extreme conditions, and there's no time to reapply. Amavara is truly the best sunscreen I've ever used. I am proud to be part of such an amazing product that is dedicated to protecting me and my environment. I can put it on once and concentrate on what's important, winning the competition."
"I am the owner and operator of a scuba diving business  www.tainodivers.com ,which I started in 1997. My shop is located right on the beach in Rincon, Puerto Rico and is ideal for all watersports activities. I am a United States Coast Guard 100ton Master Captain, PADI Master Scuba Instructor and a MFA/CPR Ocean Rescue Instructor for more than 25 yrs. I have been an avid freediver and spearfisherman since I moved to Puerto Rico more than 25 yrs ago and have been a Riffe speargun dealer for 20yrs. I run scuba diving, freedive spearing, and fishing charters daily. The diving and fishing off the coast of Rincon is known as the best in Puerto Rico and some of the best in the Caribbean."
Professional Photographer & Cinematographer
"As a professional underwater photographer and cinematographer I have seen the changes in our underwater world through my lens. I am dedicated to protecting our environment and encouraging others to do the same. I choose to wear Amavara because it not only works better than any other mineral sunscreen I've tried, but they really went the extra mile with their formulation to make sure it is 100% safe for my skin and the environment. I'm proud to be an ambassador and share with others this very simple way to make a difference every day by choosing the right sun protection."
COMMITMENT TO CONSERVATION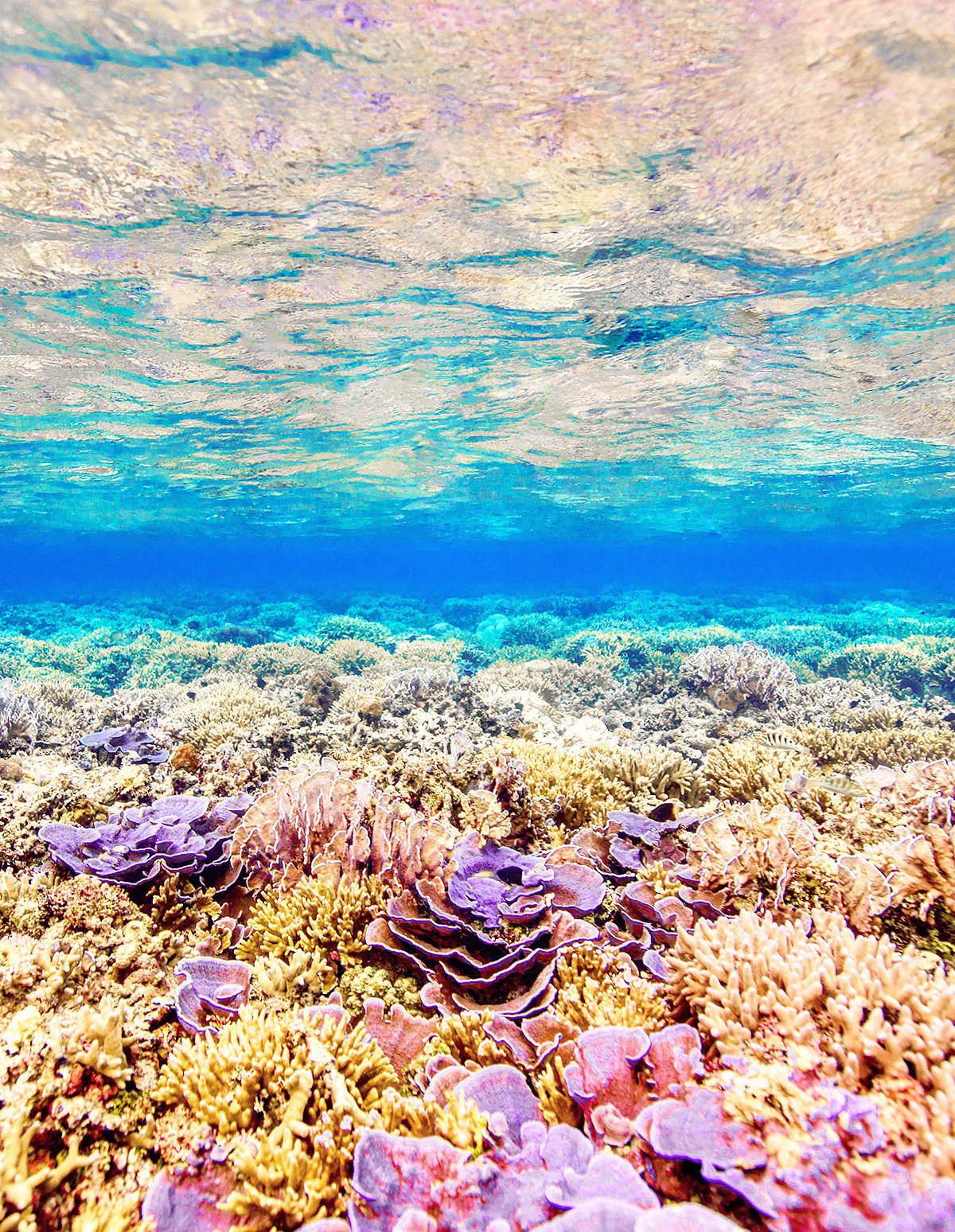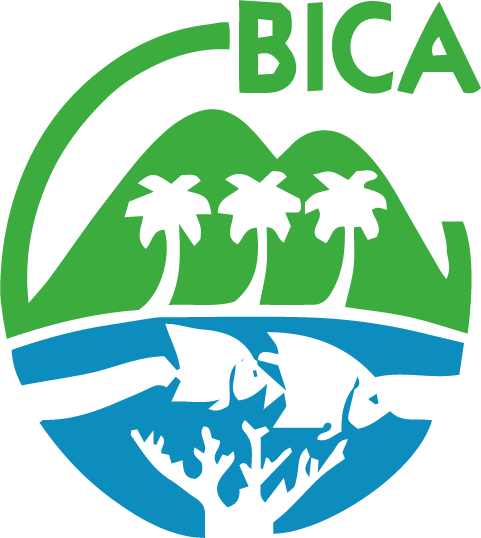 Bay Islands Conservation Association
Bay Islands Conservation Association Inc. (501(c)(3), Registration #CH52188) was established in 2015 to provide an avenue for those who live abroad a way to contribute to the continuing work of the Bay Islands Conservation Association (BICA), established in 1991, a Honduran non-profit, with chapters in each of the Bay Islands: Utila, Roatan and Guanaja.
The Bay Islands of Honduras are located at the southern end of the Mesoamerican Reef system. The crystal blue waters have miles of visibility and an abundance of vibrant and diverse life throughout the barrier reef, seagrass beds and mangrove habitats. However, this paradise is trapped in a poverty stricken country. Over fishing, pollution and dredging are destroying the reef and threatening the ecosystem. BICA Honduras works to stop and reverse the damage through its four initiatives:
Environmental Education- teaching students and communities about the amazing ecosystem they live in and their active role in taking care of it

Community Development- working with the poor to build environmentally sustainable livelihoods
Protection- working with co-managers on enforcement of management laws in protected areas
Research & Monitoring- fundamental scientific research in reef and coastal ecosystems and habitats
Our goal is to protect and rebuild the Bay Islands ecosystems through fundamental scientific research and breaking the cycle of poverty.